LaseR Cutting / 
3D Software
Tooled with the latest in fiber optic laser processing and 3D software Precision M/C can handle just about any fab job. 
We are able to produce extremely accurate parts at incredible speeds.  Our automated fiber laser will even run lights out for high production runs allowing us to be competitive with even the largest shops.  Our 3D software can view your completed part or assembly before manufacturing.  This helps prevent costly design changes after parts have been processed.  Carbon steel, Stainless steel, alum, copper and bronze are no match for the fiber system.  See our capacities below.  All jobs are tracked through our facility using E2 Shoptech ERP system.  This means no matter how small or large the job is we will have complete visualization on the progress as it moves through the shop and will be saved even after delivery of part for future reference.  Material, hardware, and finish certs are also tied to the part and saved as well.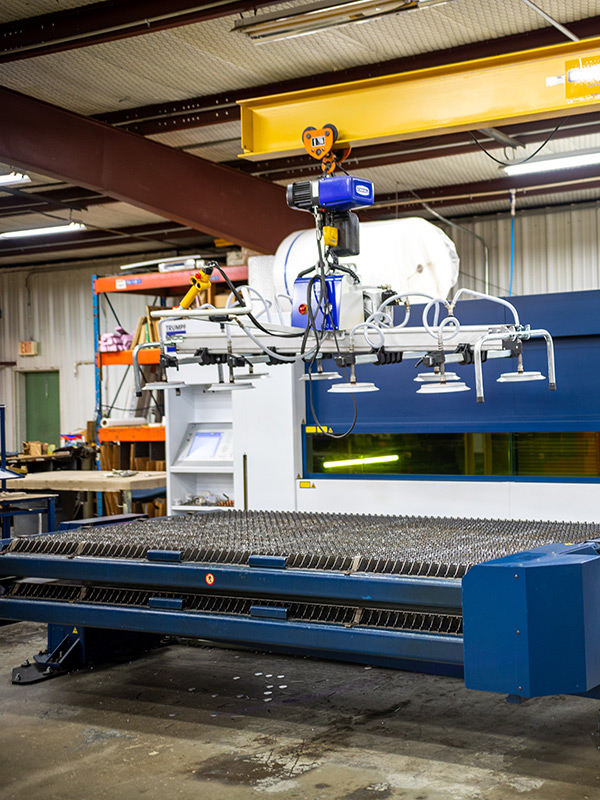 Carbon steel .005-.750
Alum .010-.500
Stainless .005-.500
Copper .005-.375
Bronze .005-.375
LASER CUTTING and 3D SOFTWARE SERVICES
CALL OUR LASER CUTTING/3D SOFTWARE SPECIALIST 
Feel free to call any of our specialist for any further questions.
Precision M/C Manufacturing, Inc.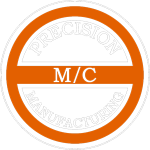 Precision M/C family owned and operated since 1976. Providing state of the art manufacturing capabilities including Fiber laser cutting, Precision turret punching, close tolerance forming, rolling, TIG welding, surface finishing, hardware installation, shipping, and packaging. No job to small or large give us a call and discuss your next project with us.
Mon-Thursday 7:30-4:30
Friday 7:30-2:00
Sat-Sun Closed
700 Sanden Blvd Wylie Tx 75098